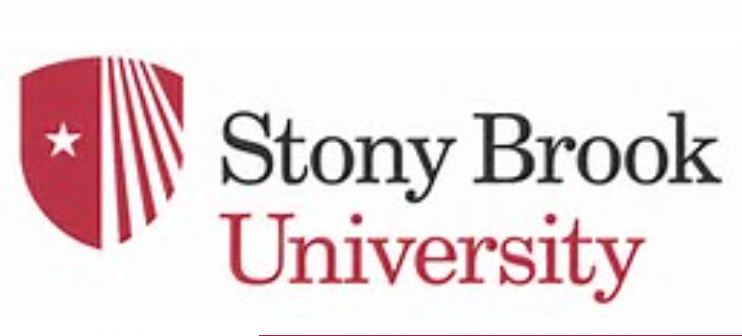 Deadline: Feb 28th, 2016.
Microbial Oceanography/Ecology – Postdoctoral Associate to develop tools for exploration of material exchanges in microbial symbioses – #1503967
The School of Marine and Atmospheric Sciences (SoMAS) of Stony Brook University seeks applicants for a Postdoctoral Associate position in microbial oceanography under Prof. Gordon T. Taylor's supervision. This position is associated with SoMAS's NAno Raman Molecular Imaging Laboratory (NARMIL), whose mission is to provide novel microspectrometric solutions to problems in marine microbiology, biogeochemistry, atmospheric chemistry, and allied fields in the natural sciences and engineering (visit https://you.stonybrook.edu/nanoraman/). Incumbent will be expected to utilize Confocal Raman Microspectrometry and Atomic Force Microscopy to develop cutting edge single-cell techniques to examine flow of major elements, particularly carbon, through planktonic ecosystems. Incumbent's research will have the primary objective of tracing carbon flow from bacterial prey to anaerobic protistan predators, to their prokaryotic symbionts and to dissolved pools. Incumbent is also expected to contribute to team examining effects of microspatial seascape architecture on microorganismal distributions and movement of major elements from detrital pools to planktonic microbes. This transdisciplinary project includes collaboration with Dr. Virginia P. Edgcomb (WHOI). Incumbent will also assist in the supervision and management of the lab.
DESIRED SKILLS AND EXPERIENCE
REQUIRED QUALIFICATIONS: Applicants must possess an advanced degree (Ph.D. or equivalent) and have extensive training in one of the following: microbiology, microbial ecology, biological oceanography, molecular techniques, or biological applications of Raman spectroscopy.
PREFERRED QUALIFICATIONS: Extensive microbial oceanographic research experience. Working knowledge in one or more of the following areas: microbial symbioses, marine biogeochemistry, single-cell analyses, fluorescent in situ hybridization (FISH), protistan and bacterial cultivation, isotopic tracer methods, metabolomics, or spectroscopic technologies. Experience with Raman spectroscopy and atomic force microscopy is welcome, but not required (will train). Experience supervising students is desirable. Preference will be given to candidates demonstrating creativity and technical giftedness, as well as those demonstrating excellent writing skills and productivity.
This will be an initial two-year position funded by a Gordon and Betty Moore Foundation grant, with the possibility of extension contingent upon performance and funding. The salary is $44K to $46K, commensurate with qualifications.
For further information about  SoMAS, visit http://www.somas.stonybrook.edu.
Applications due 11:59 p.m. EST 02/28/16, but will be accepted until filled.
Application forms, detailed procedures, and further information about this position can be found on the Stony Brook Jobs website.
To proceed please click on the Apply through website button and search for Ref. #1503967.