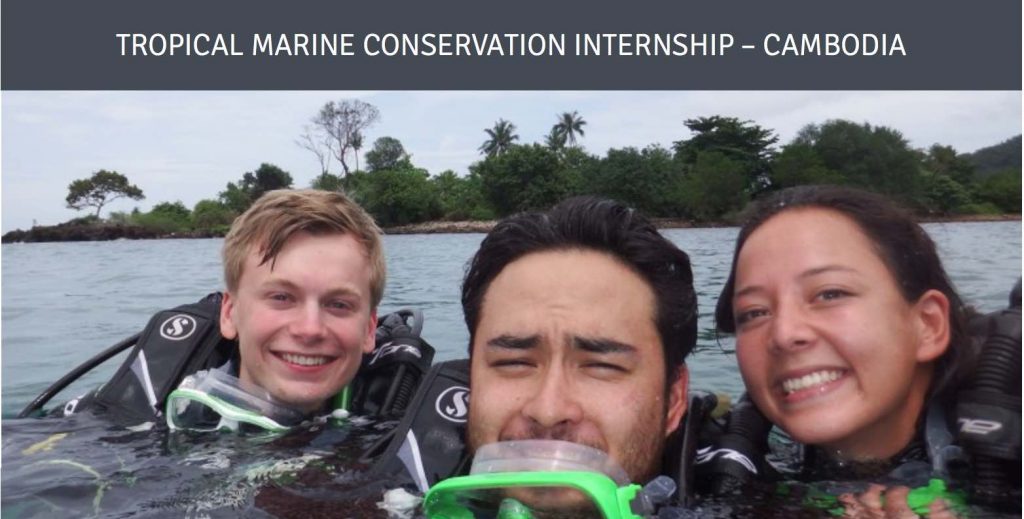 Duration: Minimum 4 week's participation.
Start dates for 2016 are January 4th, February 1st, March 7th, April 4th, May 2nd, June 6th, July 4th, August 1st, September 5th, October 3rd, November 7th and December 5th.
The Tropical Marine Conservation Programme is the largest marine conservation initiative run by a non-profit organisation in Cambodia. The programme is located in southwest Cambodia and centres its efforts on assisting coastal communities in the Koh Rong archipelago. Resting in a well-managed conservation area, with enormous conservation potential, Song Saa is the ideal place to learn to dive and engage in pioneering marine conservation work.
Early efforts of the Foundation included establishing the first recognised marine reserve in Cambodia, setting up an artificial reef programme, delivering a youth environment education initiative and creating the first solid waste management system in the Archipelago.
By taking part in a Tropical Marine Conservation Programme internship you have the unique opportunity to work with seasoned professionals, contributing to a lasting legacy for marine and community conservation in Cambodia. Data collected on the project will serve to assist in the management of Cambodia's first Marine Fisheries Management Area (an internationally recognised marine reserve) and you will be among the only people collecting on-going marine survey data for this protected area. Your involvement in the project will promote the conservation and preservation of one of the most pristine marine environments in the lower Mekong region.
More info: https://globalnomadic.com/project/tropical-marine-conservation-internship-cambodia/