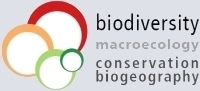 The position will be based in the Department of Biodiversity, Macroecology and Biogeography at the University of Göttingen. The PhD topic is "Conservation of biological diversity and ecological functions in vanilla landscapes in NE Madagascar". The PhD candidate is supposed to (1) collect spatial information for the study region (e.g. land cover, species distributions, socioeconomic data), mapping of biodiversity and ecological functions and services and development of models for identifying conservation priorities and socio-ecological trade-offs, and (2) to perform research according to the Diversity Turn workpackage 9 "Regional conservation of biological diversity" and its transdisciplinary advancement, participation in joint training and co-ordination processes including a new certification program in "Transformative Land Use Science".
Deadline for application: 5 May 2016.
For full project description and application guidelines see here.